Our Solution
to the Construction
Companies
Accurate Time Clock In and Out
Record correct time entries and exits of
employers without the ability to fake or
manipulate the hours.
---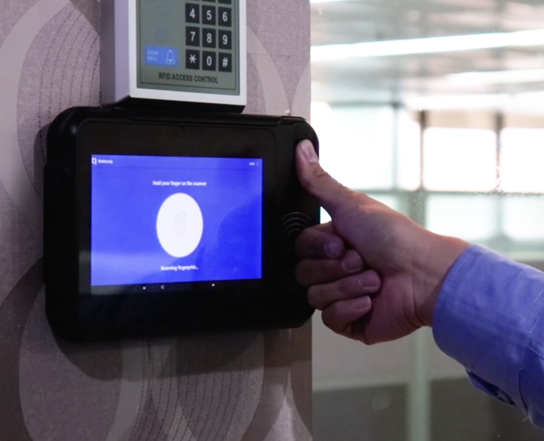 Online and Offline mode
Track time entries and breaks of employees
at the office or on the construction site.
Generate Time and Attendance
Reports
View and generate reports of time and
attendance to make employee monitoring
easier as well as payroll processing.
Benefits of Choosing Us

Reduced Hours in Payroll
Processing

Less Paperwork and admin
tasks for leave management

Prevents fraud occurrences due to
time theft and buddy punching

Eliminates human errors in
processing timekeeping

Durable design that ensures
longevity of the biometric device